Meet Our People Photographers

Explore More People Photography


Creating a brand identity with personality
A person is on the other side of every sale or interaction. Someone who wants to take a view of their life with your product, company, or you. Every person wants to see the future before taking a single step.
When advertisers use authentic people in their photography it cultivates a deeper identity. Working with amazing models or real people, it takes a collaborative workflow to execute this kind of photography. The key is focusing on discovering the right moments where expressions and composition align. We photograph everything including lifestyle, athlete, beauty, fashion, and portraits.

From big productions down to every expression
Whether it's a lifestyle shoot or a portrait, being organized is the way to make it happen. It's easy to get bogged down by questions like: Will I look good enough? Will the photographers make everything look as good as it should? Can they manage models? Can they make it work in my office? Going with experienced professionals with years of experience is the best answer.

Excellent photographers understand the best lighting techniques, perspectives, and most importantly they know how to connect with their subjects. Whether it's a shoot in the studio or on location, OMS photographers are ready.
Then it's about having a team of experienced retouchers behind the scenes. Photo retouching in regards to people photography has become a sensitive subject over time. At OMS, we value the client's input to deliver images they desire, the way they want them. We don't believe in putting only our spin on the final product but executing the vision of our clients. We'll do everything from fixing blemishes to photo compositing an entire scene. Any dream can become a reality.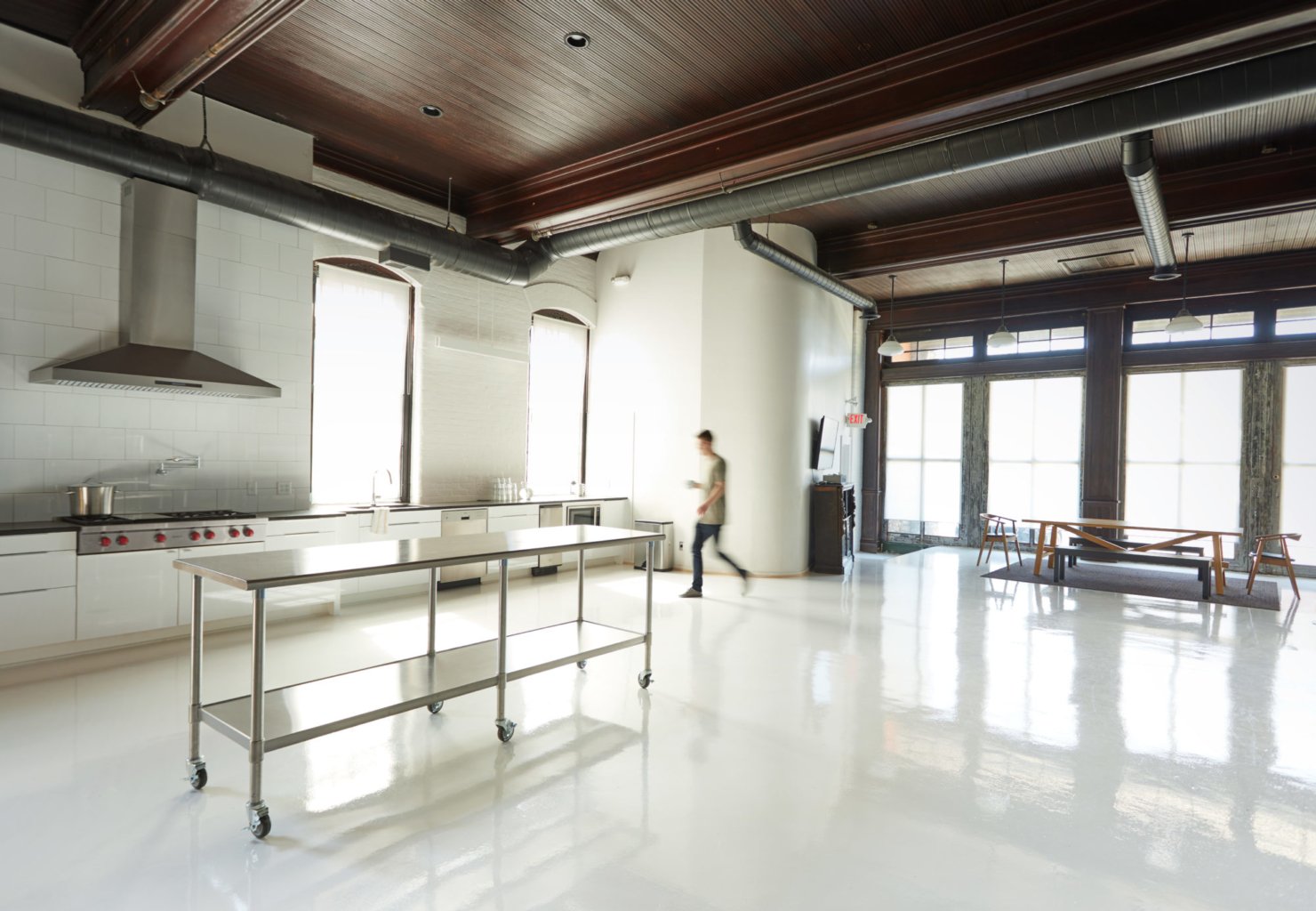 Shoot at our studio
The OMS studio has three main shooting spaces, each with different characteristics. From the open to the intimate, our studio spaces feature makeup areas and more. We take our photography seriously and have spaces that reflect it. Not only do they look beautiful but are designed to help everyone relax.

The Production Behind the Scenes
Photography with people requires a polished production. Our dedicated production team helps you plan for your shoot, finding the perfect models, settings, wardrobe stylists, makeup stylists, meals for the day, and of course selecting the right photographer to make it all happen. We'll figure out all the details while keeping the budgets in check.

"OMS makes magic happen. For real. I've had the pleasure of partnering with them for several big projects that have included both photo and video shoots highlighting products, food and talent. Not only are they lovely people to work with, they're creative, collaborative, strategic, insightful and insanely talented at solving problems and making the mundane beautiful. They've delivered excellent work on impossible timelines, and always with a smile. From food stylists to photographers and everyone in between, the entire team is amazing."

Kristi Murnahan
Creative Director, LPK
"We went to OMS Photo for our promo photos. The whole experience was top notch. The team there was so nice and personable. We were so impressed with their communication throughout the process. The photographer we worked with, Monty, was extremely talented. He truly brought the best out of our team and the final product was outstanding! But didn't have any doubts we love the outcome. As we collaborated with him we were constantly communicating on what we liked and didn't. We were a team of 6 people. For all of us to voice our opinions and it STILL be a productive session is a feat! These guys are truly the best! Plus the studio itself is gorgeous."

Dustin Baker
PR Specialist, Jurassic Quest
Meet The Creatives of OMS

Download a free copy of our beautiful zine introducing all of our photographers, directors, retouchers, and admin team.